Bathroom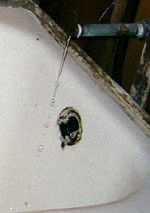 The tub faucet has dripped since the day we moved in. Apparently it had enough and started running. We tried the quick fix. Tracy replaced the cartridges and the tub stopped running, but it was still dripping. A day later, the tub was running again.
Our plan was to remove the shower surround, replace the faucet fixture, hang new drywall and put up a new surround. Unfortunately, the tub had been refinished over the caulking. As we pulled down the old surround, it became apparent that we needed to refinish our tub, or get a new one. Amanda did not like any of the new tubs. They were too shallow and small.
When we pulled down the rotten sheetrock, the insulation behind it was nasty. So, we replaced that while we were in the wall. We tried to ignore the rest of the rotten sheetrock around the tub, behind the toilet and other places.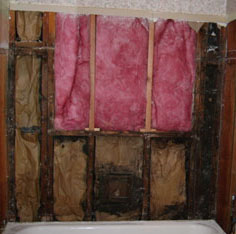 We got the new plumbing in, and the faucet is no longer leaking.
It's really hard to put the rest into words, but we're at the point where more than a month after we started the project, we decided to gut our bathroom on this wonderful independence weekend.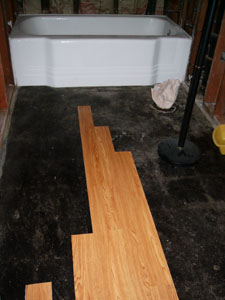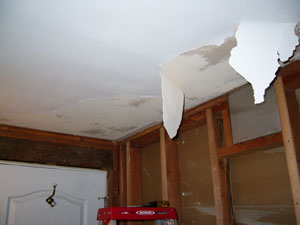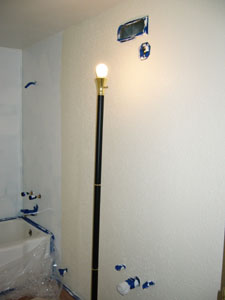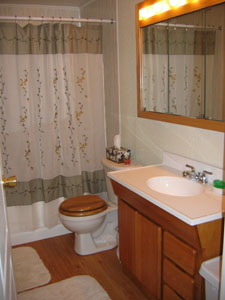 December 19, 2004 -- the bathroom is finished. We have a wonderful brand new bathroom. I love my bathroom.